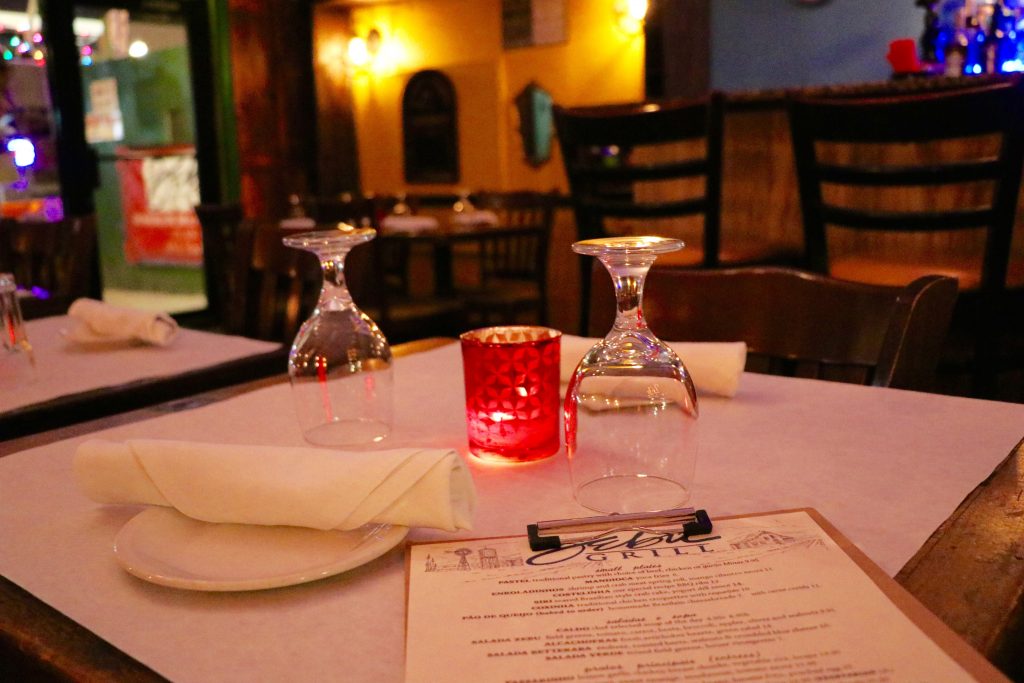 The Q Series
Hello hello and welcome to Ladyhattan's Q Series. As many New Yorkers know, the Q train, which connects midtown west and lower Manhattan to the Upper East Side, has recently opened as of January 2017. This has been exciting news for New Yorkers, especially those of us who call the Upper East Side neighborhood home. After years of construction that never seemed to end, the sidewalks have been cleared and restaurants, bars and shops along Second Avenue are wide-open for business. With the introduction of the Q Train, I am bringing you the Q Series. The Q Series is a trusted guide to all the best places to explore in this newly revitalized neighborhood!  From bars, to workout classes, restaurants and shops, I'll feature a few of my favorite places along the Q Line for fellow New Yorkers and visitors to enjoy! If you would like to be featured on the Q Series, please contact Ladyhattan@gmail.com for more information.
Zebu Grill
Tucked away in the Upper East, just between the 86th and 96th stops on the Q line, discover an authentic family-run Brazilian bistro called Zebu Grill. After my recent trip to the country of Brazil, I was thrilled to find some authentic and hot Brazilian cuisine in my neighborhood. A cozy candlelit ambiance invites you to enjoy the perfect date-night or dinner with a group of friends. Outfitted with rustic wood tables and cleverly papered walls made me feel as if I was right back in my favorite neighborhood of Rio – Santa Teresa!
And boy were the  Caipirinhas delicious to kick-off the night. The Caipirinha is the official drink of Brazil, made from fresh muddled lime, Leblon cachaça and a touch of sugar shaken to perfection. With drinks in hand, we sampled a few of the restaurant's best appetizers including the Enroladinhos (shrimp, roasted corn and crabmeat rolled with spicy mango salsa on the side) and the Pastels (stuffed with your choice of marinated meats). For your main dish, you can't go wrong with the assortment of Brazilian classics to choose from. I highly recommend the Muqueca De Camarao for seafood lovers (a braised shrimp in coconut milk) or the Churrasco house special if you enjoy meat. Ask for a side of the Brazilian cheese bread, served extra hot because it comes straight from the restaurant's oven! And to satisfy the sweetest tooth, do try the house-made Flan and truffle chocolates – all made onsite.
Whether you are a local in the neighborhood, a New Yorker hoping to spend more time uptown, or a tourist from afar, come experience a delicious taste of Brazil right here in Manhattan. The husband and wife owners ensure that the service, ambiance and home cooking is everything you would want for your next night out on the town in New York City. Here is what the owners have to say:
Join us for a great date night, or bring a group of friends. We stand out as one of the top Brazilian restaurants in the city! Taste one of our authentic caipirinha's – Brazil's national cocktail that is oh so yummy! We also offer pick up, delivery service or catering.
For Reservations, you can call (212) 426-7500. This restaurant is located at 305 E 92nd Street. Stay tuned for more insider features and recommendations of my favorite spots along the Upper East Side's new Q Line!